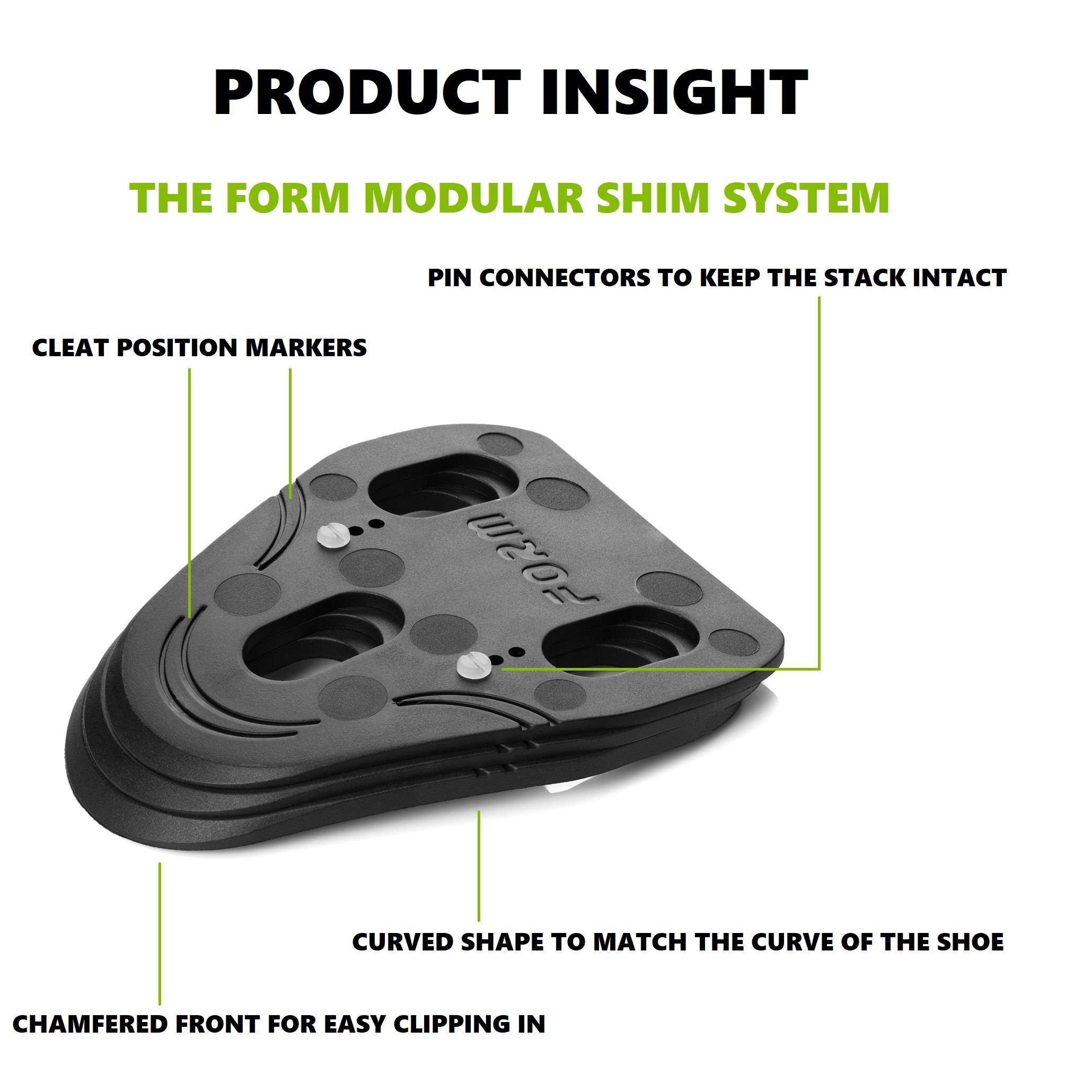 NEXT LEVEL BIKE FITTING PRODUCTS
FORM products epitomise a simple mindset; functional innovation. Each product is designed according to the principles of simplicity, ease of use and above all function. Our drive is to find ways to improve on, or add to, the range of bike fitting products available to fitters and riders. We want our products to look and feel beautiful, and be a joy to use. Our aim is to take products which are fundamental to an optimum fit, and elevate them to a higher level.
FOR RIDERS
FORM products provide a simple and effective way to enhance a rider's experience of and performance on the bike. Use of these products can reduce or eliminate knee pain, counteract the effects of a leg length difference, or improve proprioception from the foot. Used correctly, these easy to fit products can offer immediate improvements.
FOR FITTERS
FORM products were born out of 14 years of studio fitting experience. Designed from the perspective of a fitter, the focus has always been on the detail. Each item in the range is there to provide solutions to common or unexpected problems, and to enhance the service fitters provide their clients. Each product is created with the understanding of what does or doesn't work in the studio, where achieving the quickest possible result is the most desirable outcome.
What's hot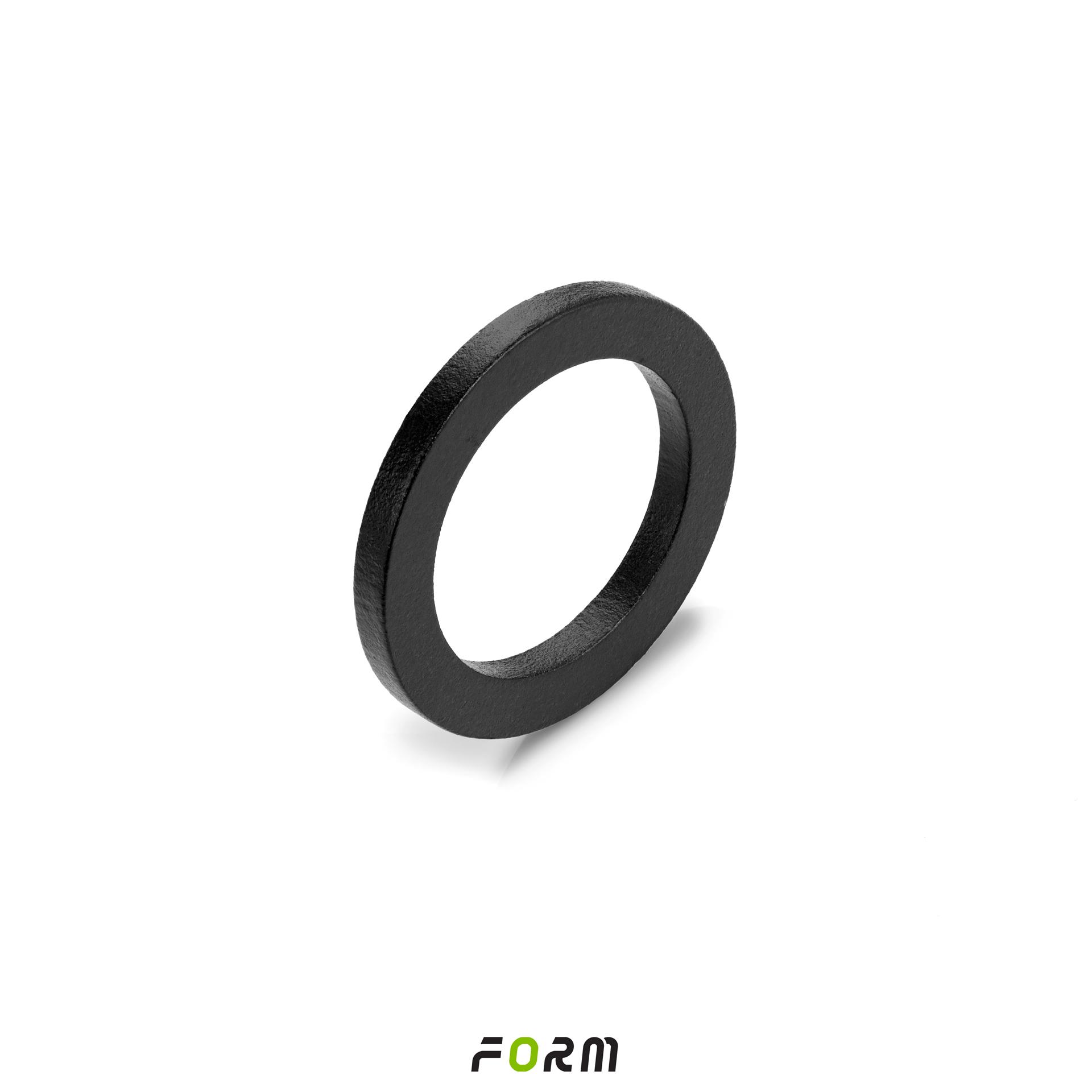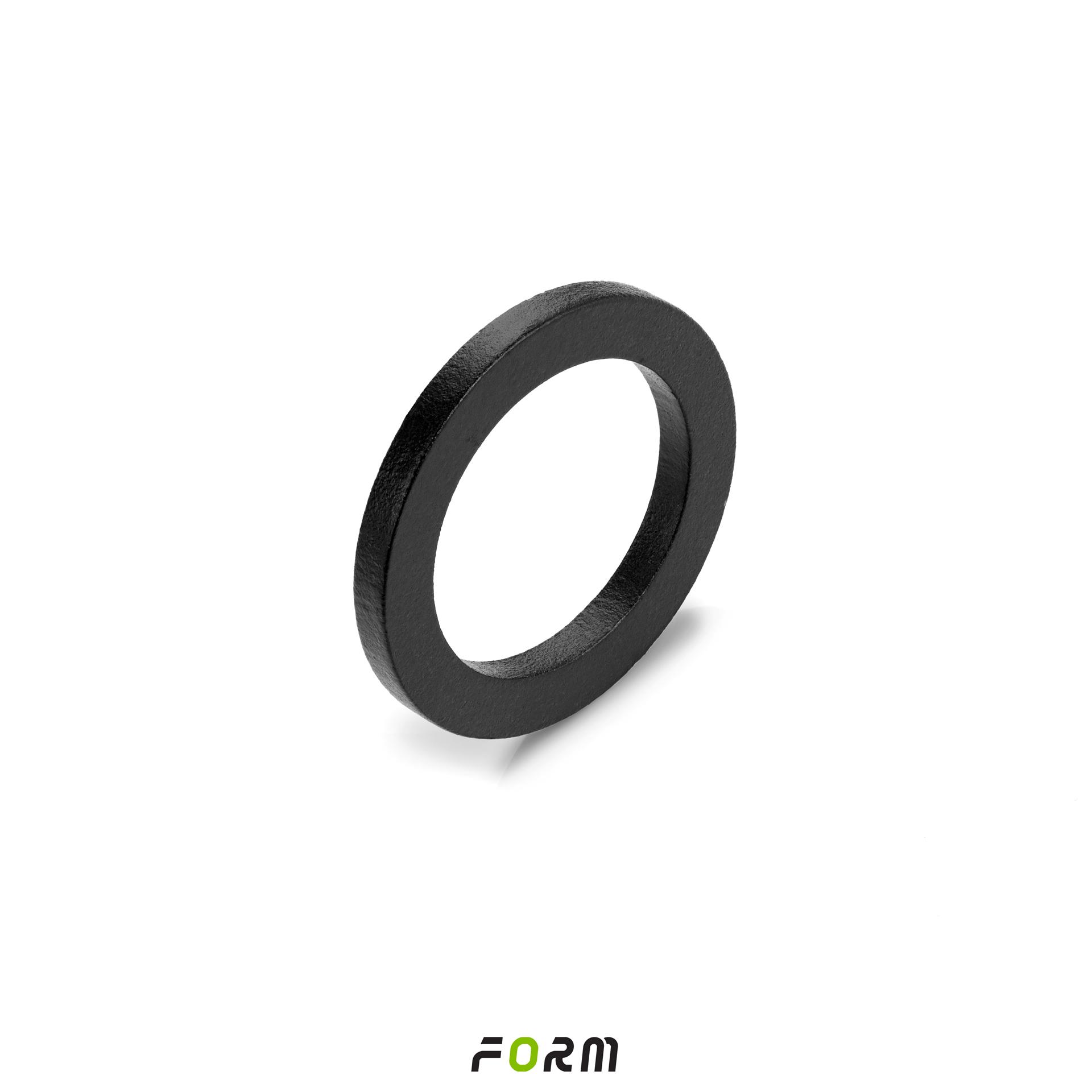 These 2mm pedal spacers are designed to widen a rider's stance width by 2mm per side, 4mm overall.Suitable for riders who feel the Q-factor of their b...
View details
FORM's patent pending MTB shims are the only "walkable" MTB shim on the market, and were developed specifically to overcome the issues inherent in tra...
View details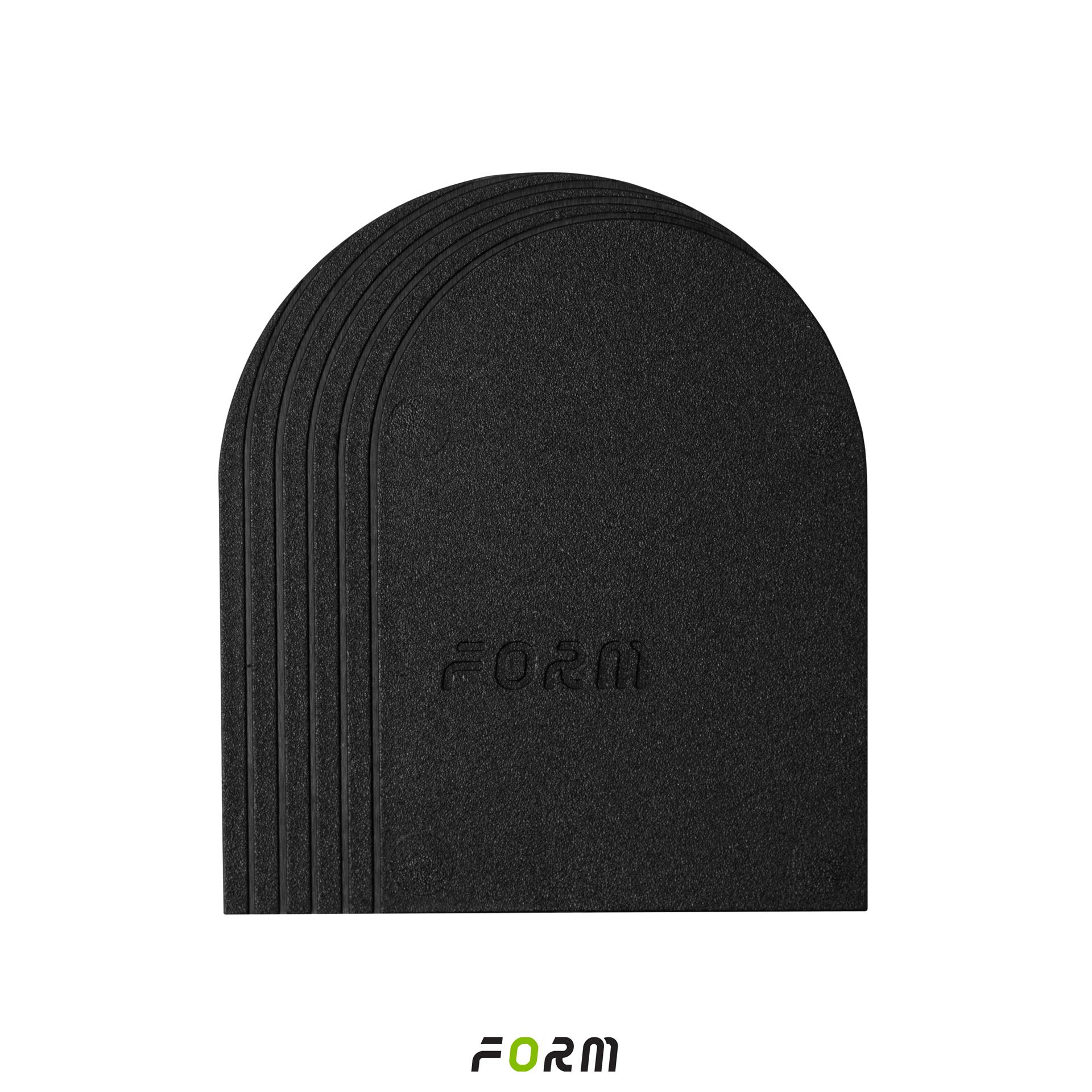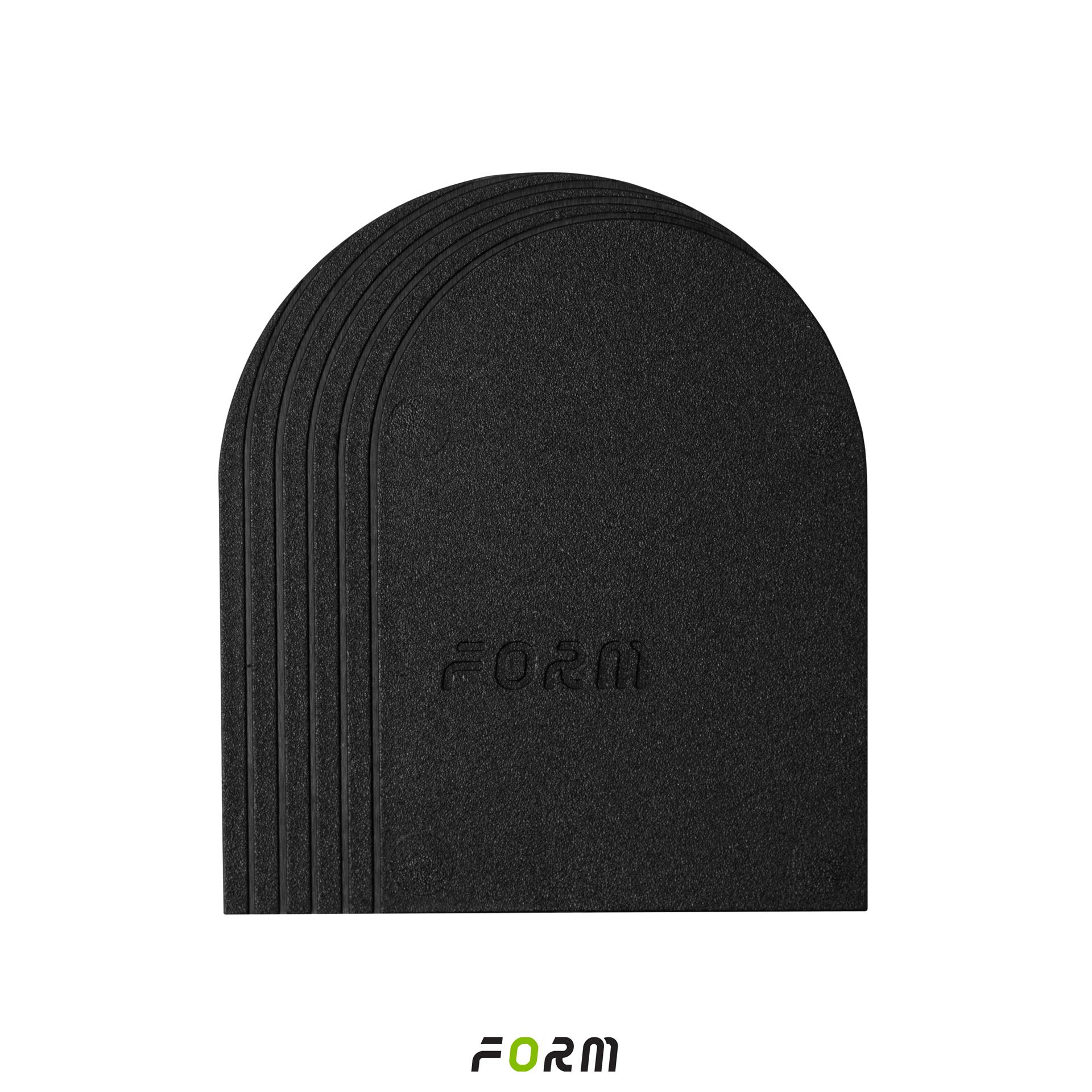 Heel wedges are used inside the shoe to cant the rear of the foot and directly correct and support rear foot valgus/pronation. In a similar manner to ...
View details